Artist
Please Come Back Soon, 2014-2019
JANICE
CHUNG
Artist Janice Chung explores her Korean American heritage through the intimate documentation of her family. In the photographic series Please Come Back Soon, which includes scenes from her grandparent's home and the province of Gyeonggi, Korea, Chung captures the beauty and tension of her mother's return to her familial home after a ten-year absence. In the short film Bibi Ann, the artist, through a series of voicemails from her mother, reveals her mother's vulnerability and desire for connection. Chung's thoughtful imagery illustrates the complexity and grief of the immigrant experience for visible minorities facing the choice between assimilation, loss and belonging.
Please
Come

Back Soon
JANICE CHUNG
Please Come Back Soon / Trip One, 2014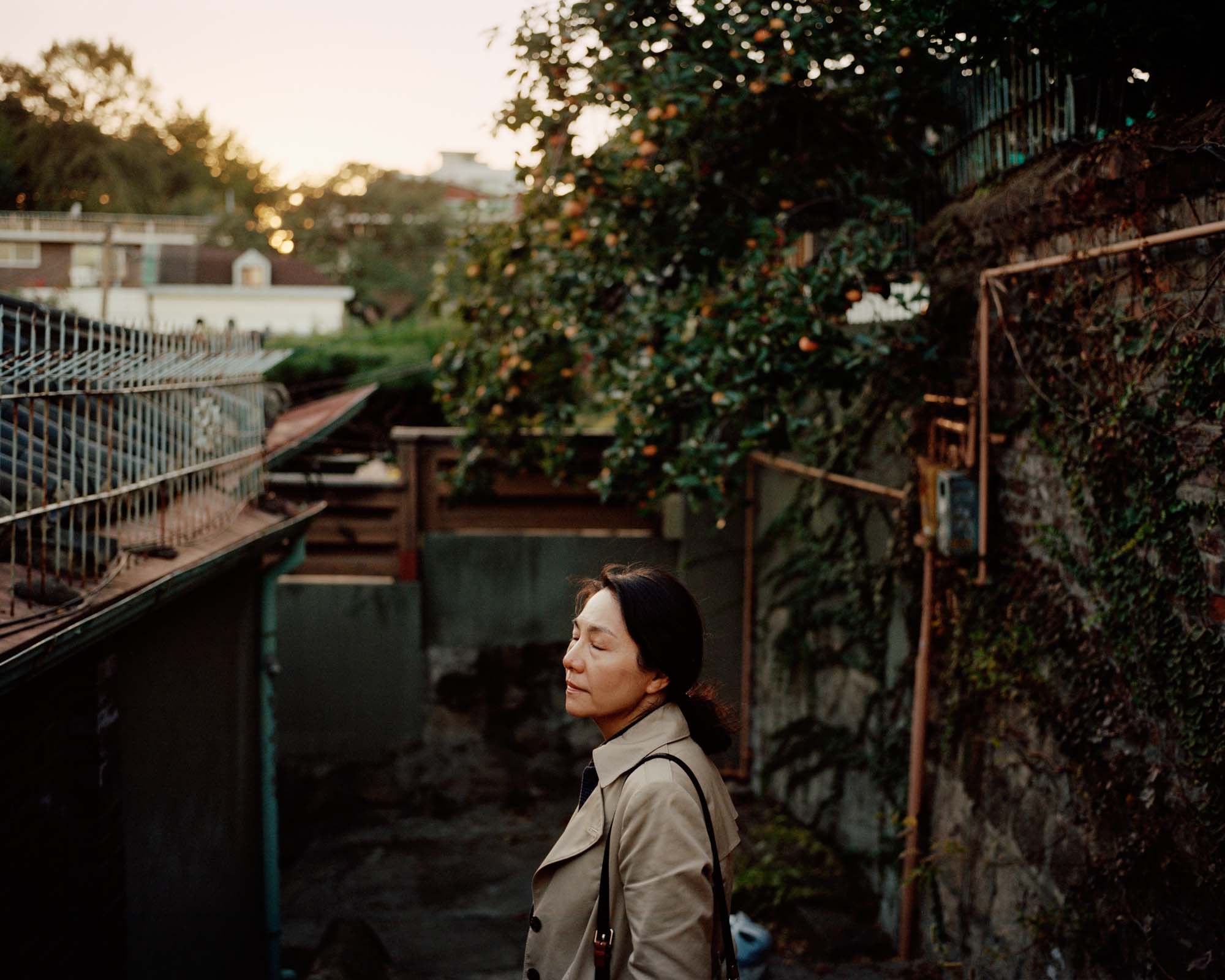 TripOne
I was 21 years old when 엄마 Umma (Mom) and I spontaneously took my first trip ever to Korea. For her, it would have been more than 10 years since her last visit. We tried to call her family beforehand, but the old phone numbers no longer worked. My 엄마 had been out of touch with them for some time. When we finally arrived unannounced, we were all overwhelmed. It was my first introduction to 엄마's side of the family, most of whom I've never met before.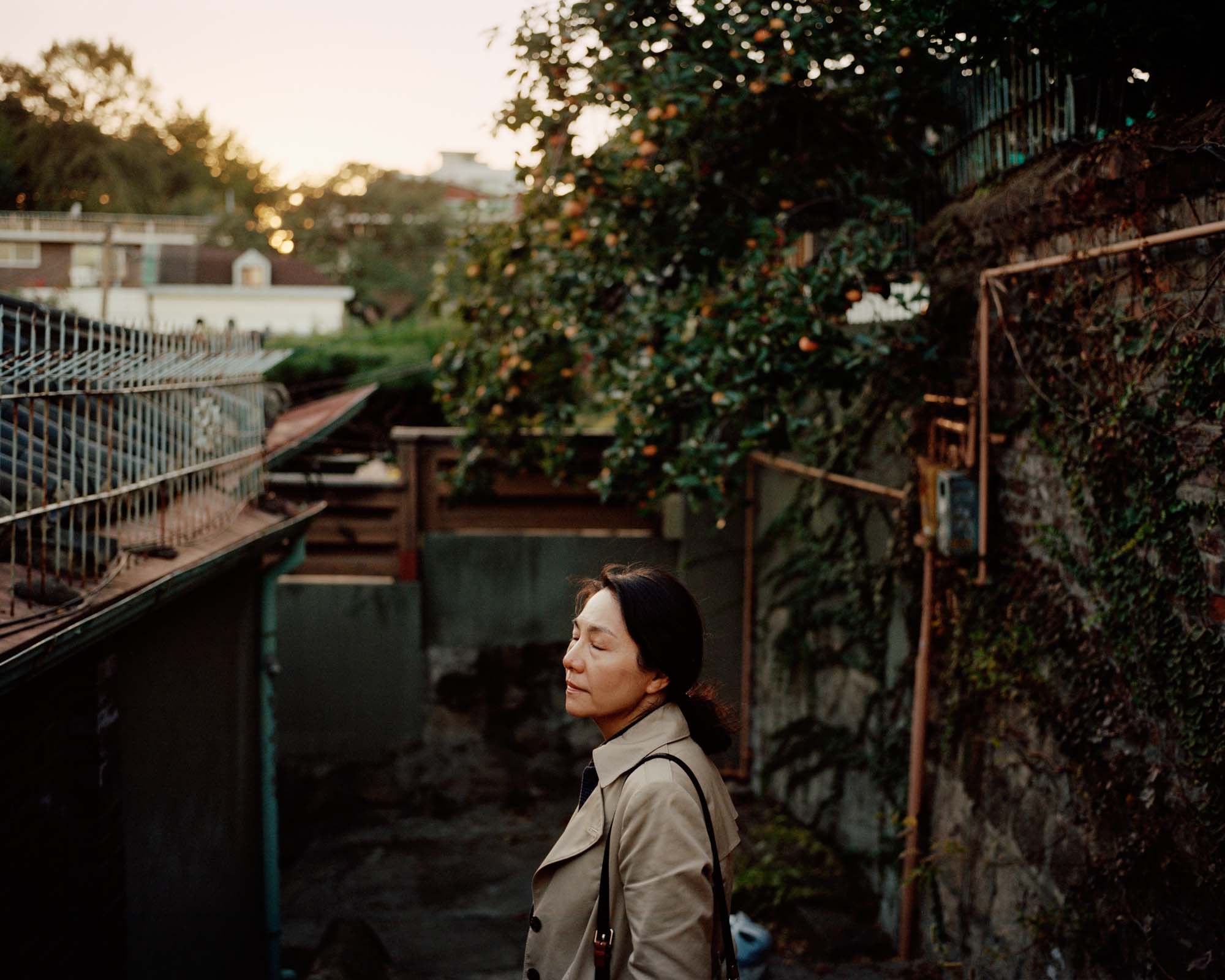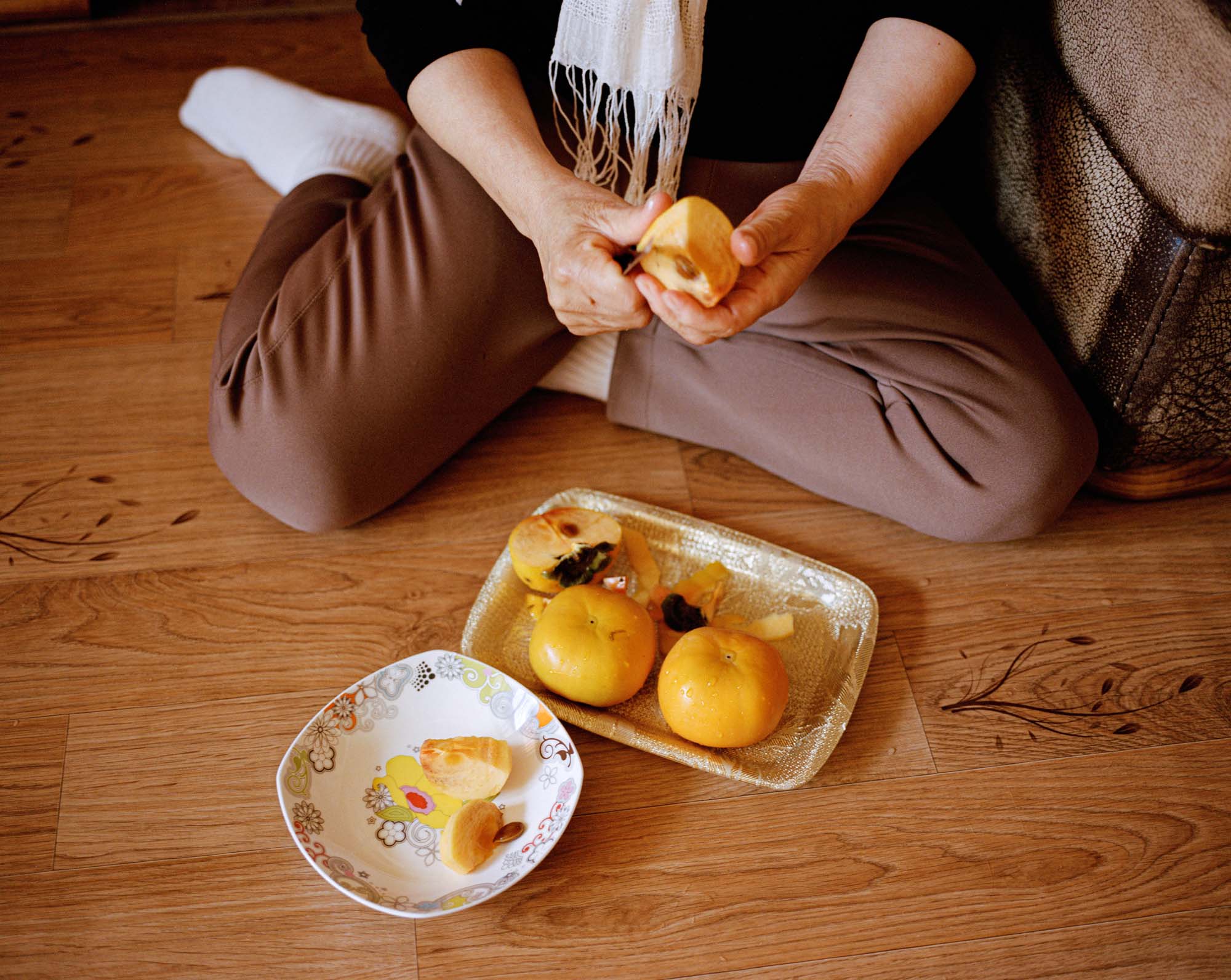 In Korea, I started to see 엄마 as someone other than my mom. She was a sister to her two younger brothers and a daughter to her parents. She was like me, but just older. I wondered why 엄마 rarely spoke of these people while I was growing up. Was it hard being separated from her family? Did she ever miss them? Why then did she come to America? Only much later would I find the answers to these questions.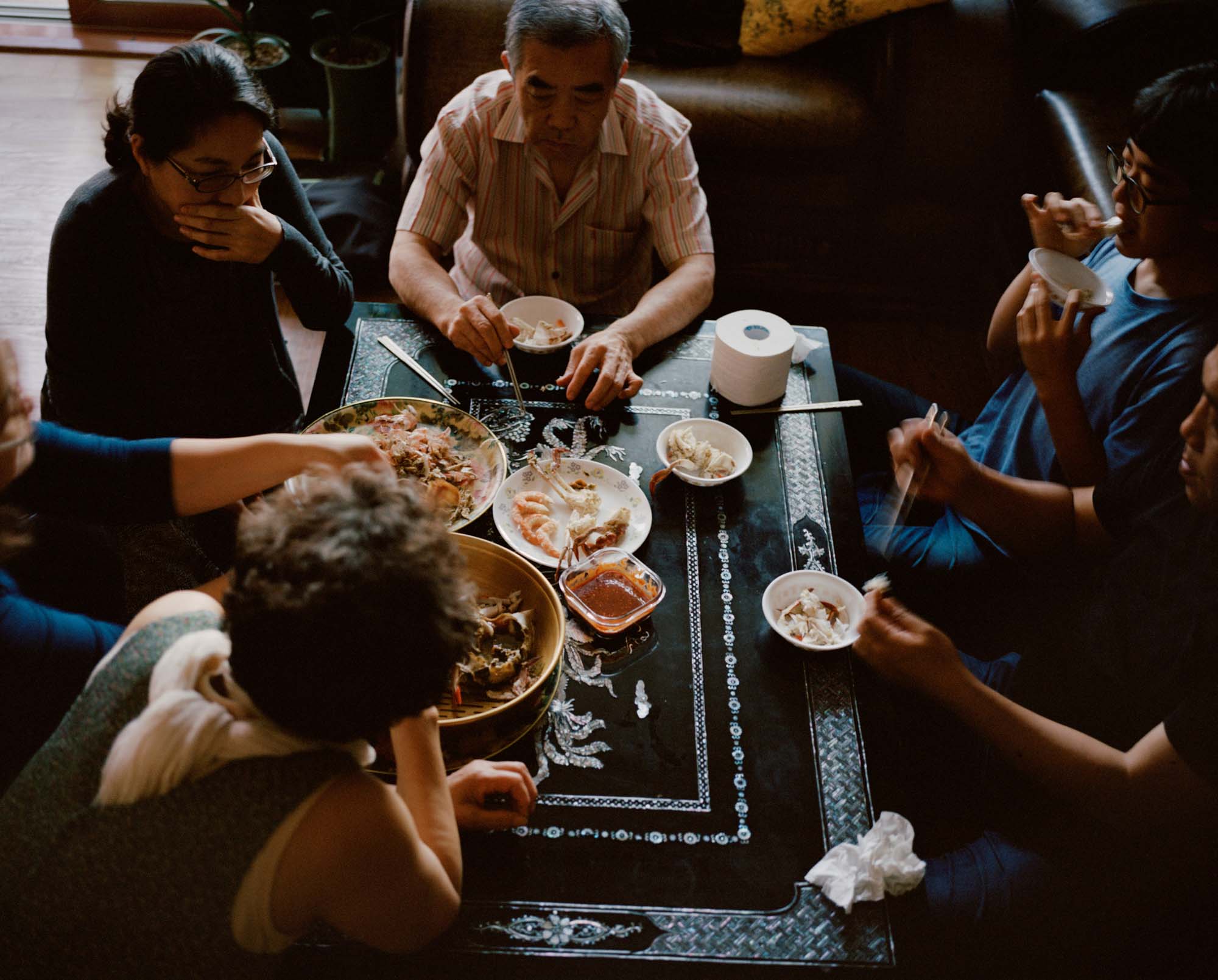 We spent many days exploring the city, but on other days we'd lounge around at home with 할머니 Halmuni (Grandma) and 할아버지 Halabuji (Grandpa). Every morning, 할머니 would cook us breakfast and in the afternoons she'd cut us fruit. We'd pass the time watching TV and occasionally go for a walk around town. This was our life for a few months. It was almost as if we'd always lived this way.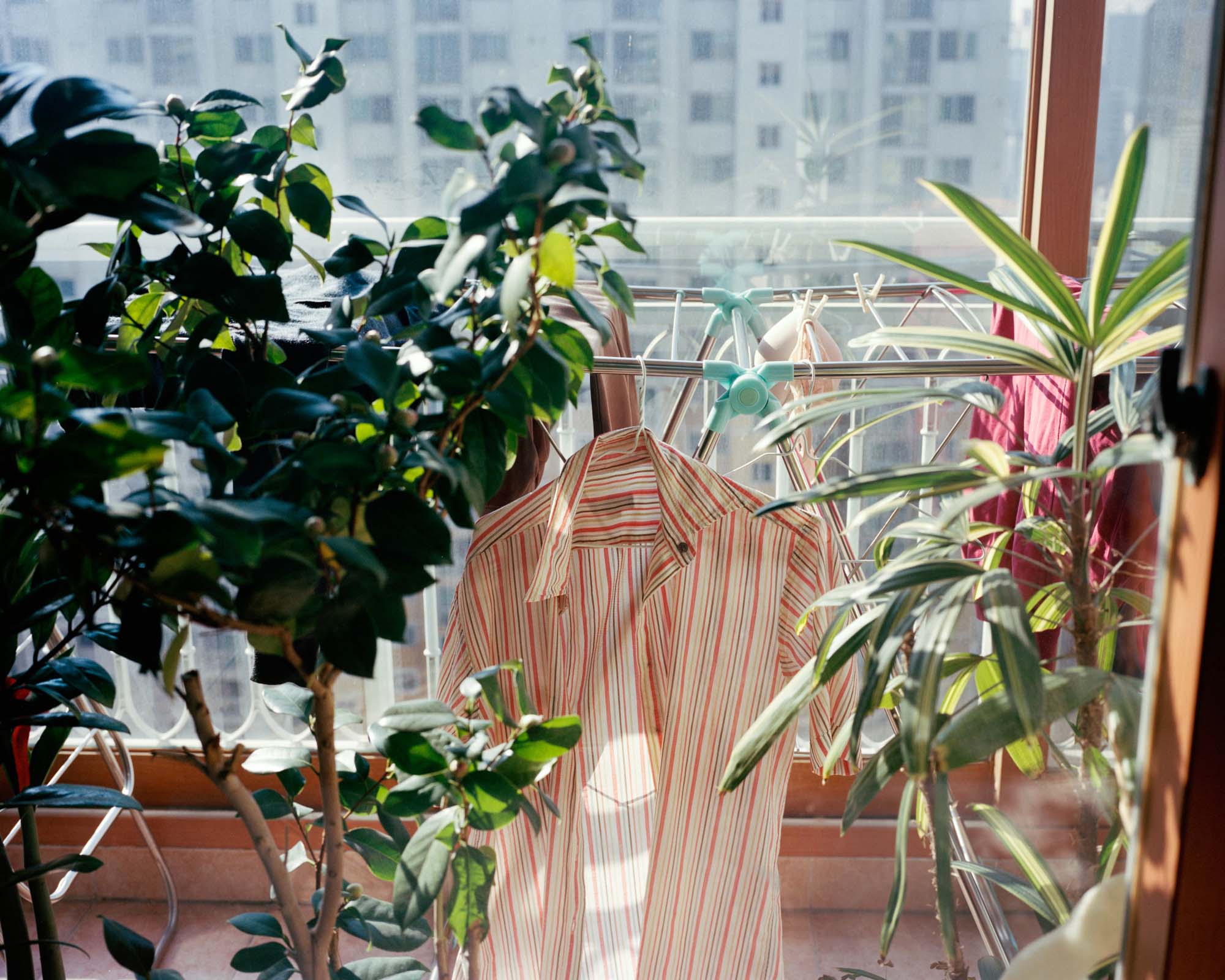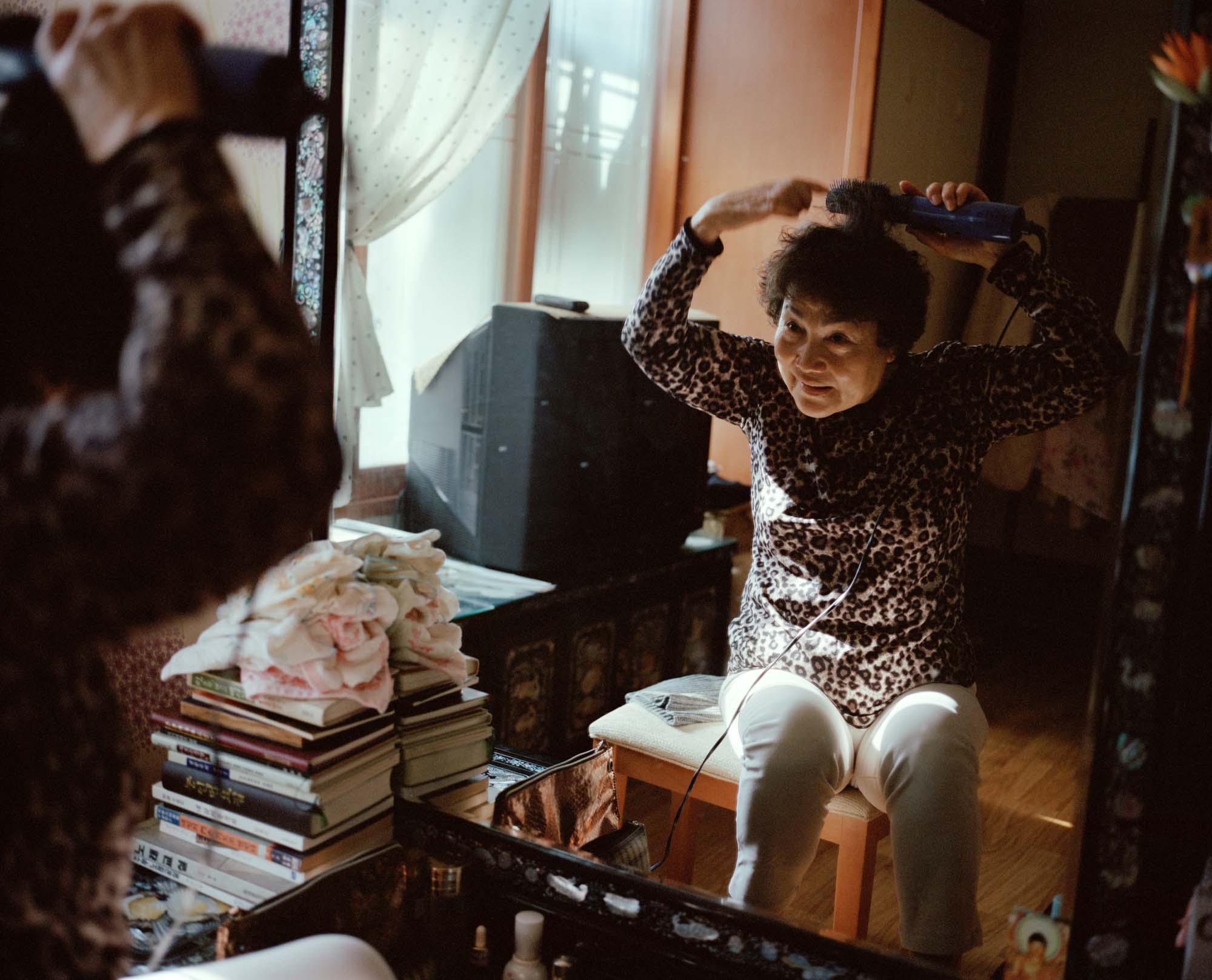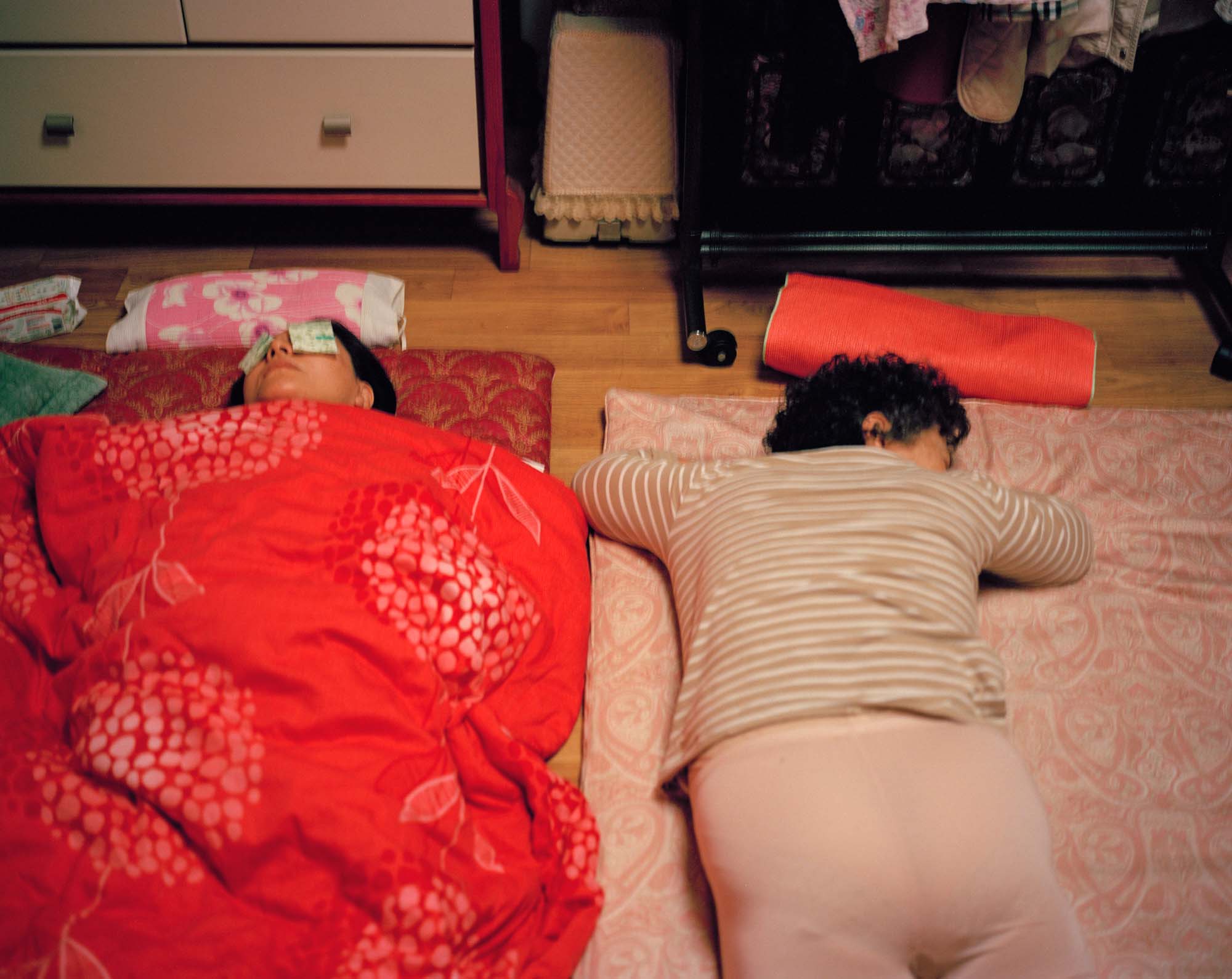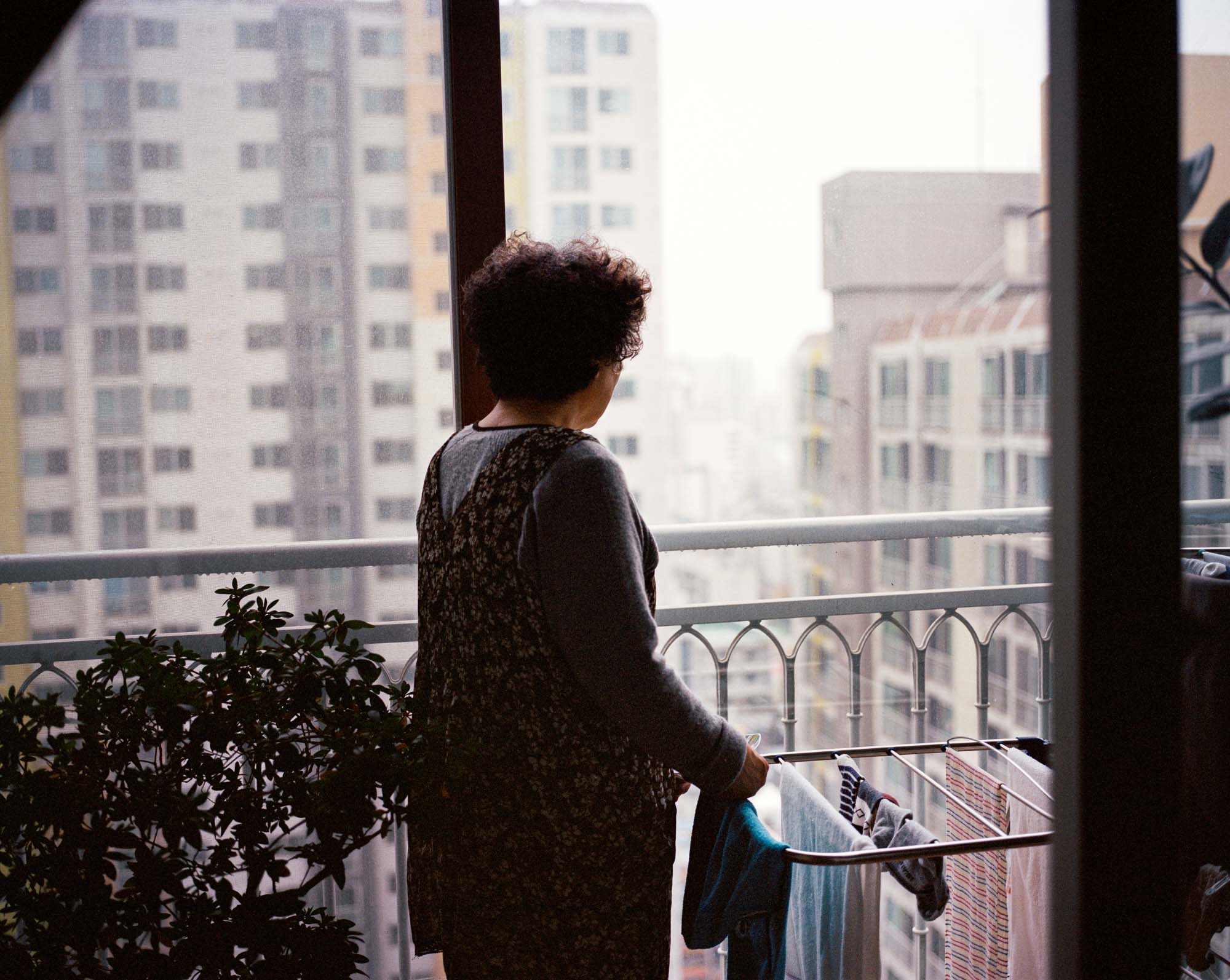 On our last day, we cried when we said goodbye at the airport. We must have caused quite a scene because an airport employee came over to console us. His dismissive but patient tone told me he'd seen this spectacle a million times before. He reassured us that we'd be reunited again.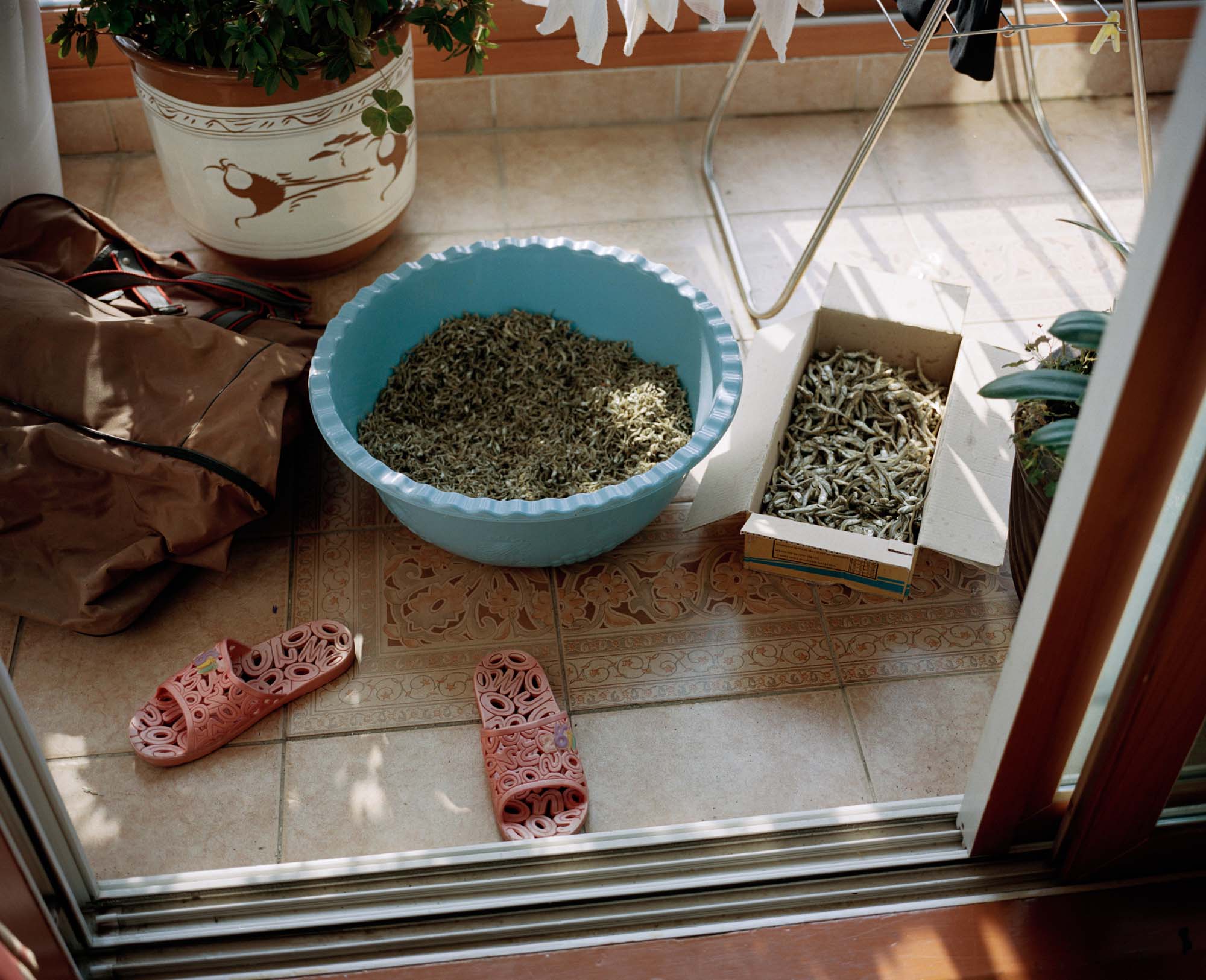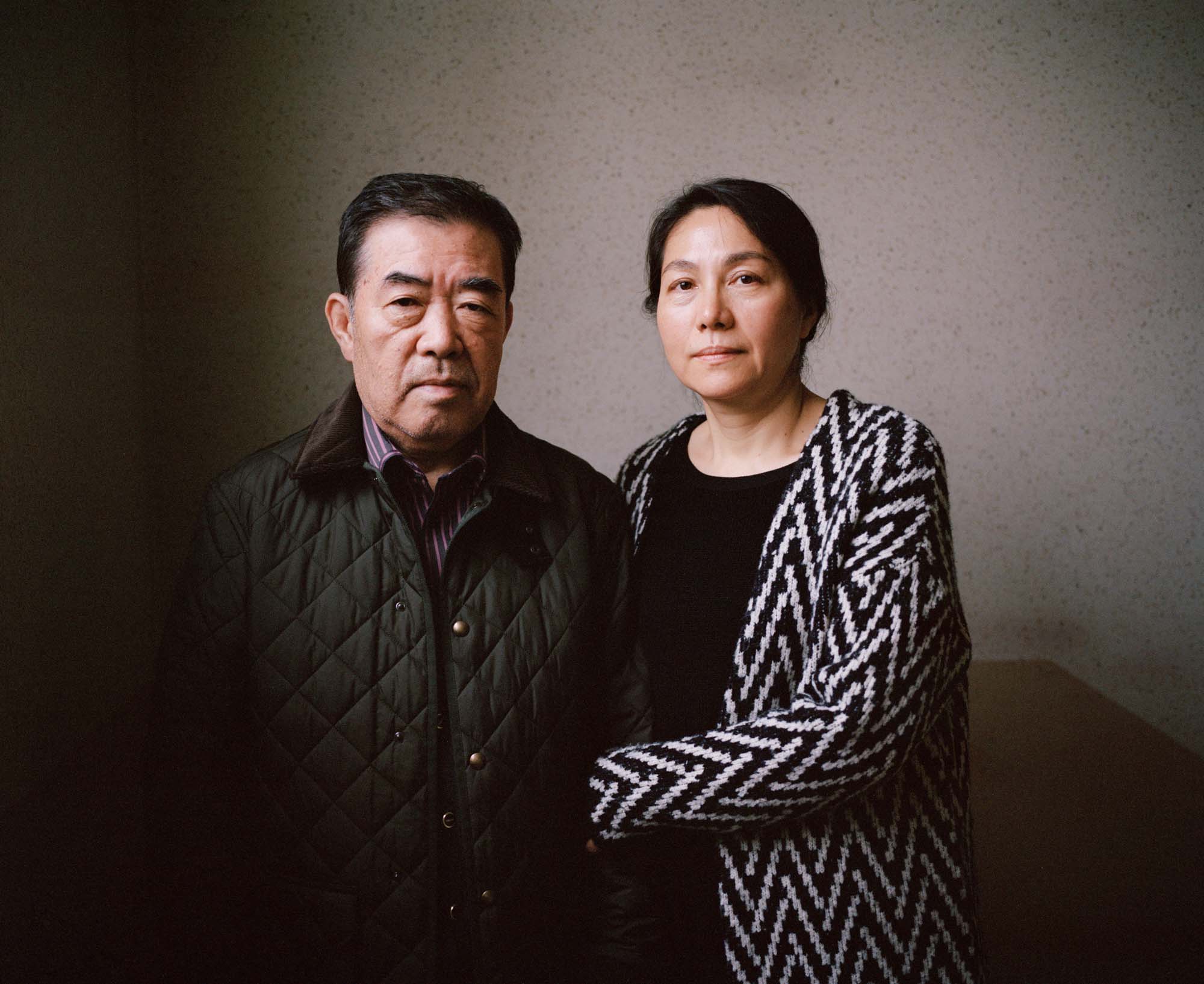 Bibi Ann, 2014, video, 2:24 min
JANICE CHUNG
Please Come Back Soon / Trip Two, 2017
Please Come Back Soon / Trip One, 2014
TripTwo
Three years later, 엄마 and I were back in Korea. This time 할머니 and 할아버지 lived in a smaller apartment only a few minutes away from their first. Things hadn't changed much. 할머니 was still as stubborn as ever and 할아버지 was still busy exercising to maintain his health. We ate, cooked, and went to the sauna, among many other mundane things.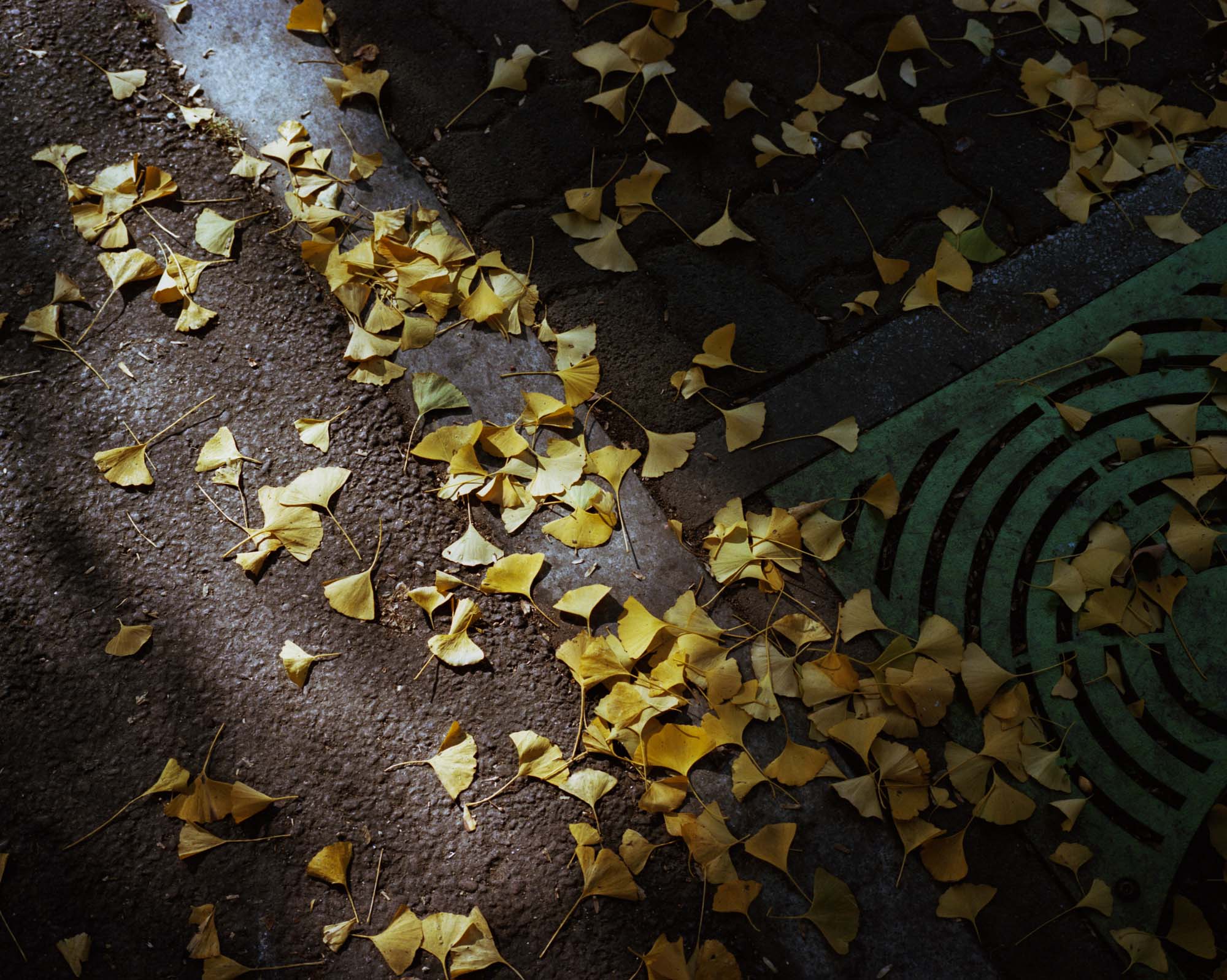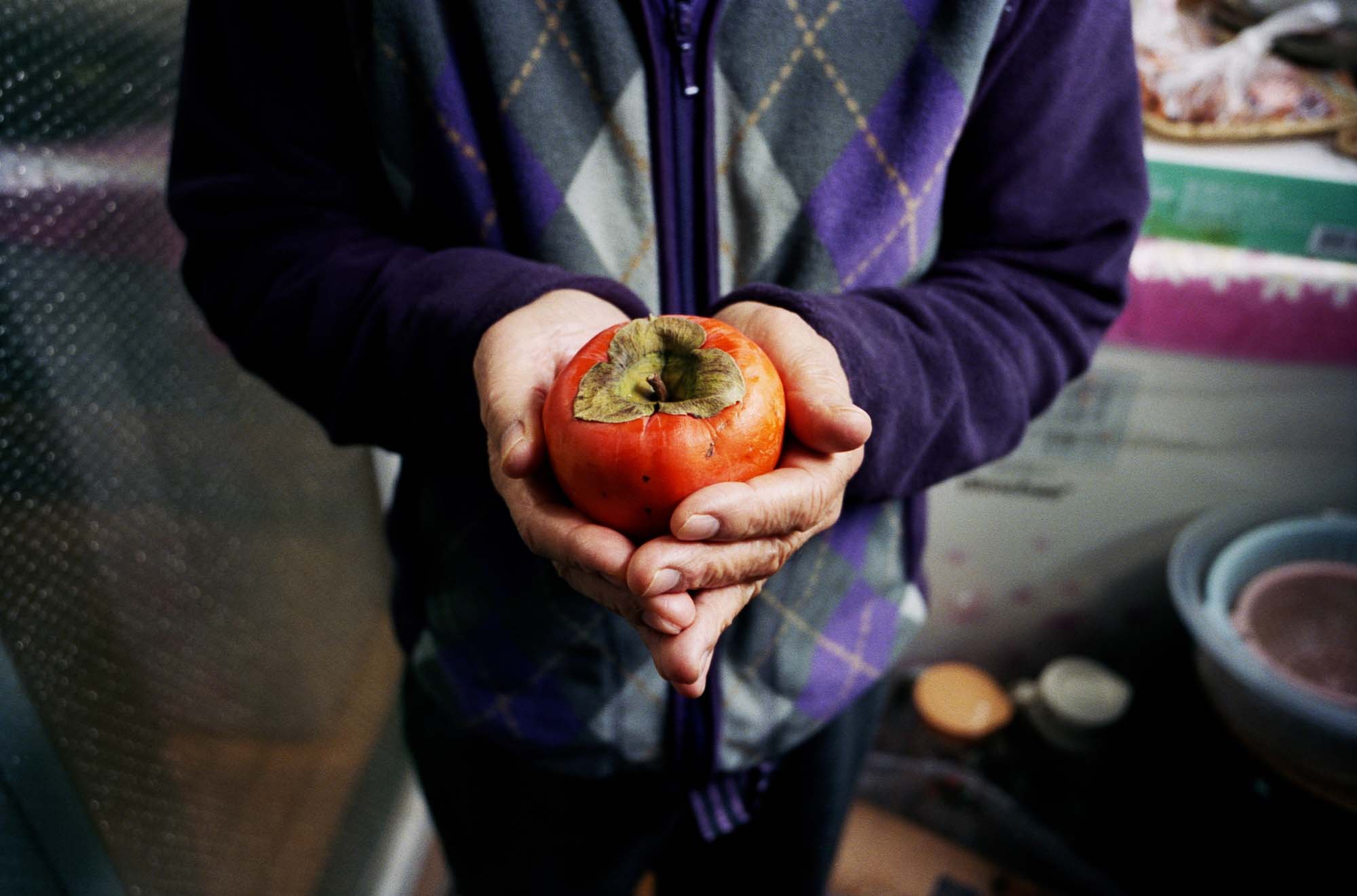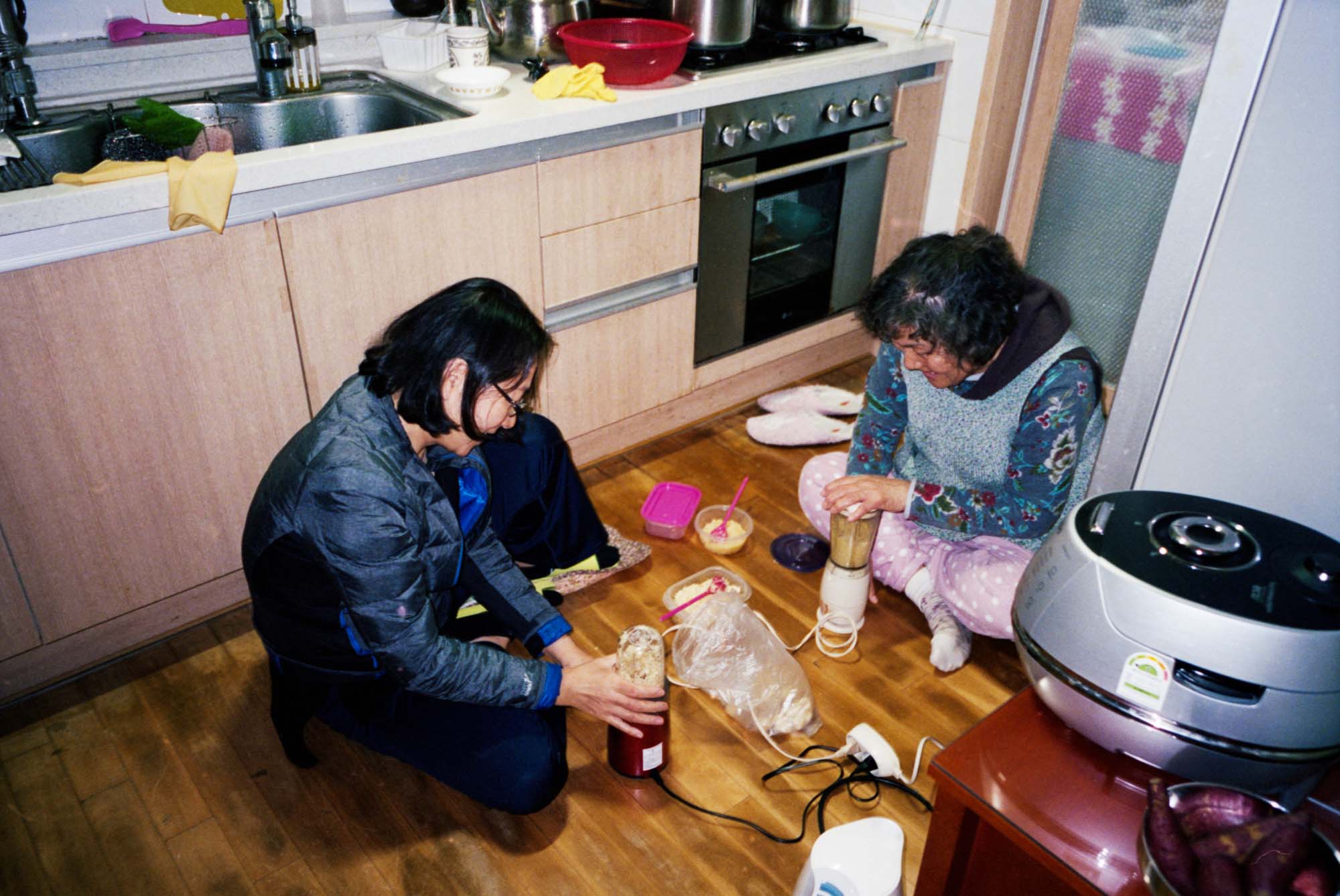 Our farewell was not unlike the previous trip. While 할머니 followed us to the airport, we said goodbye to 할아버지 in the lobby of the apartment. He chose to stay behind. 할아버지, who stood in the doorway, watched us with a forlorn look as we walked away with our suitcases in hand. It's like he knew that this would be the last time he saw us. He stood there for a few moments and then he
was gone.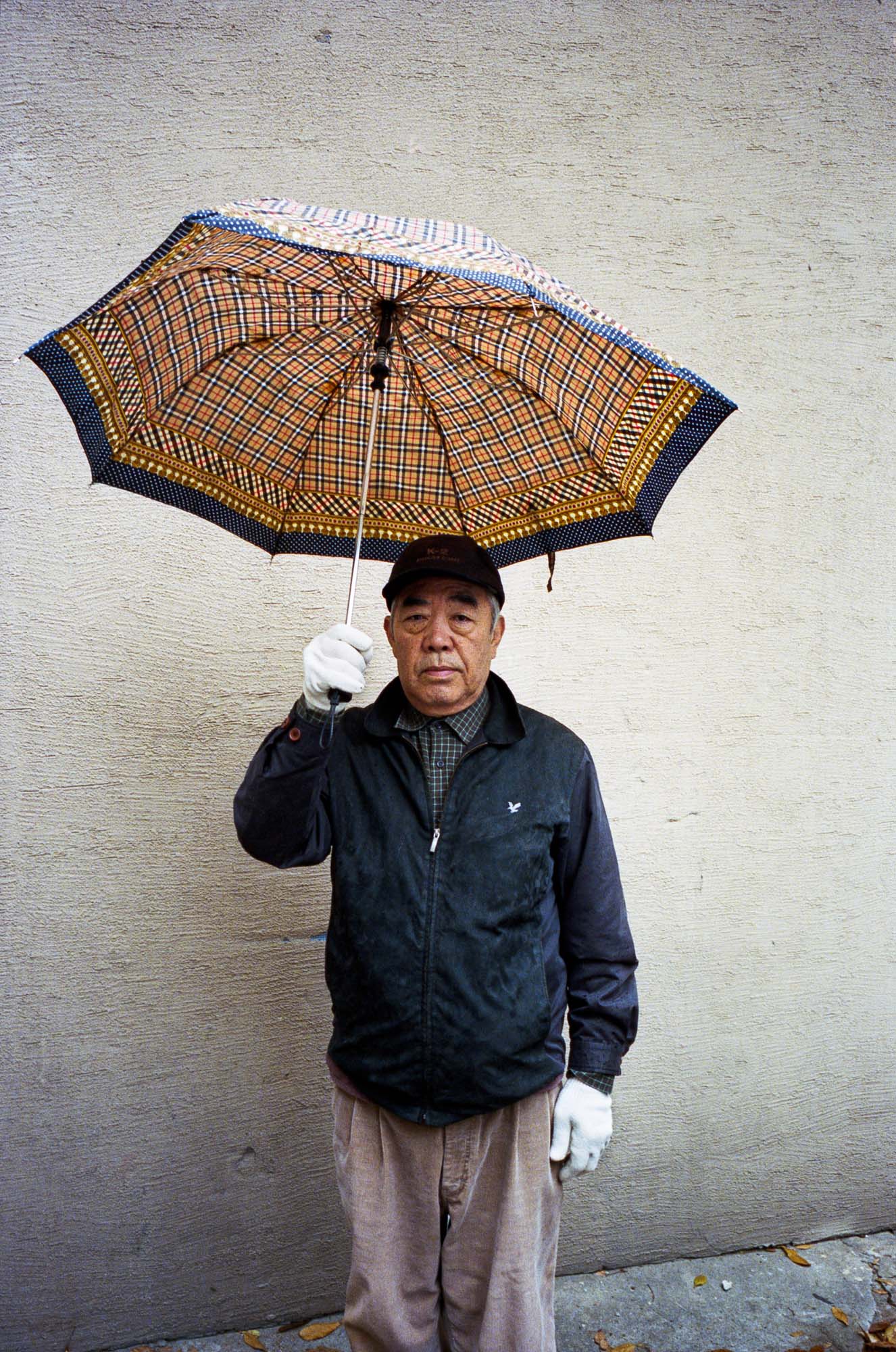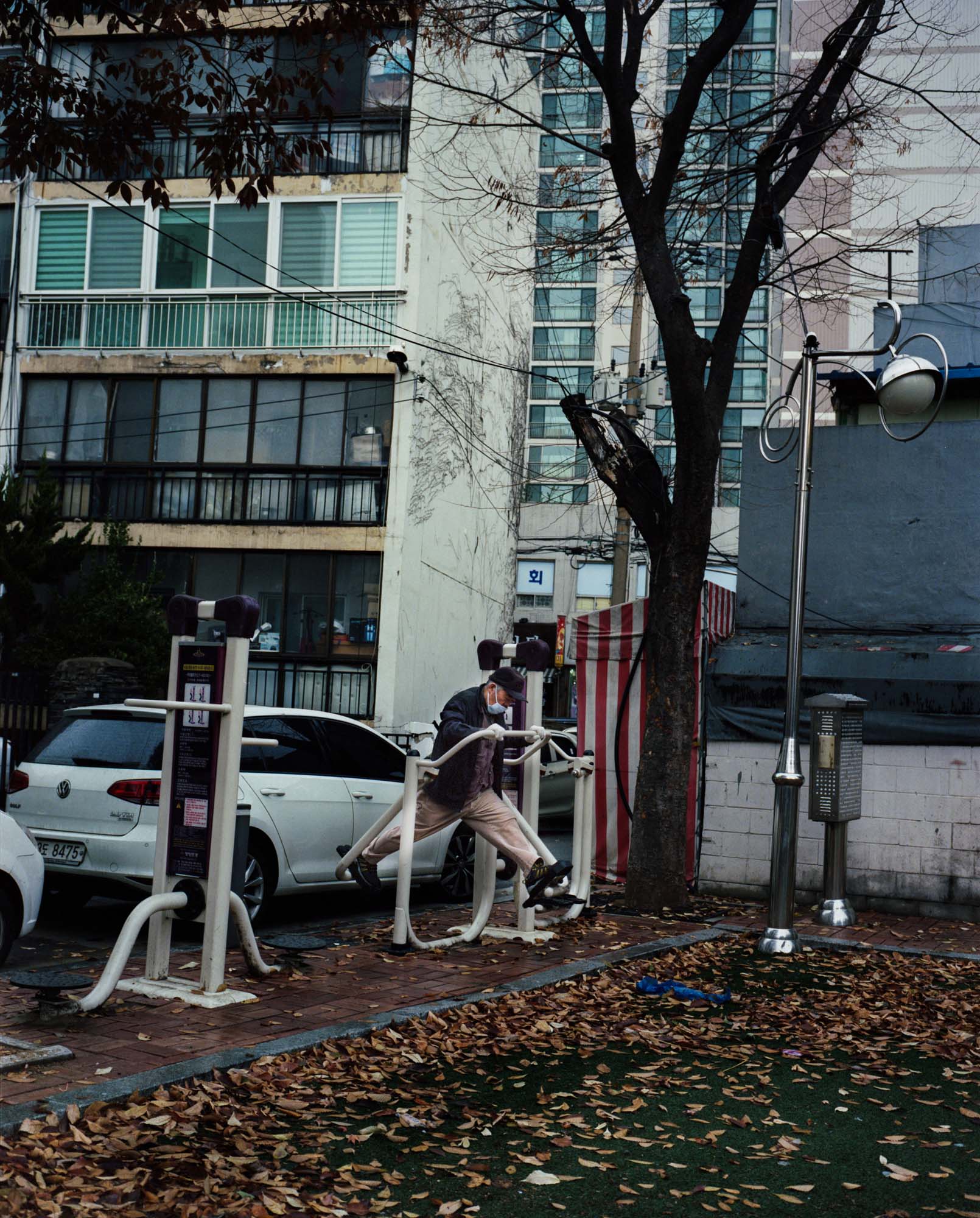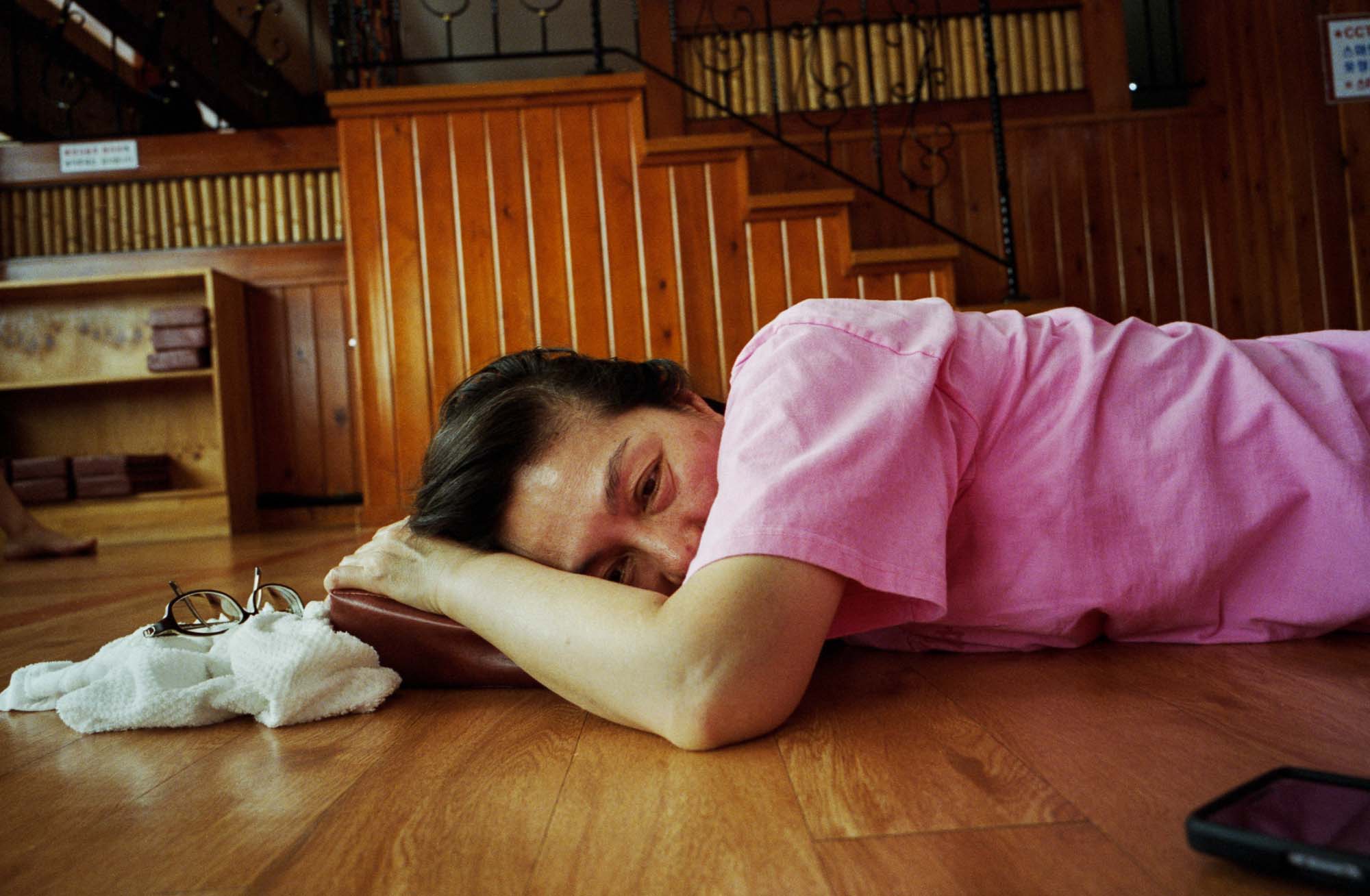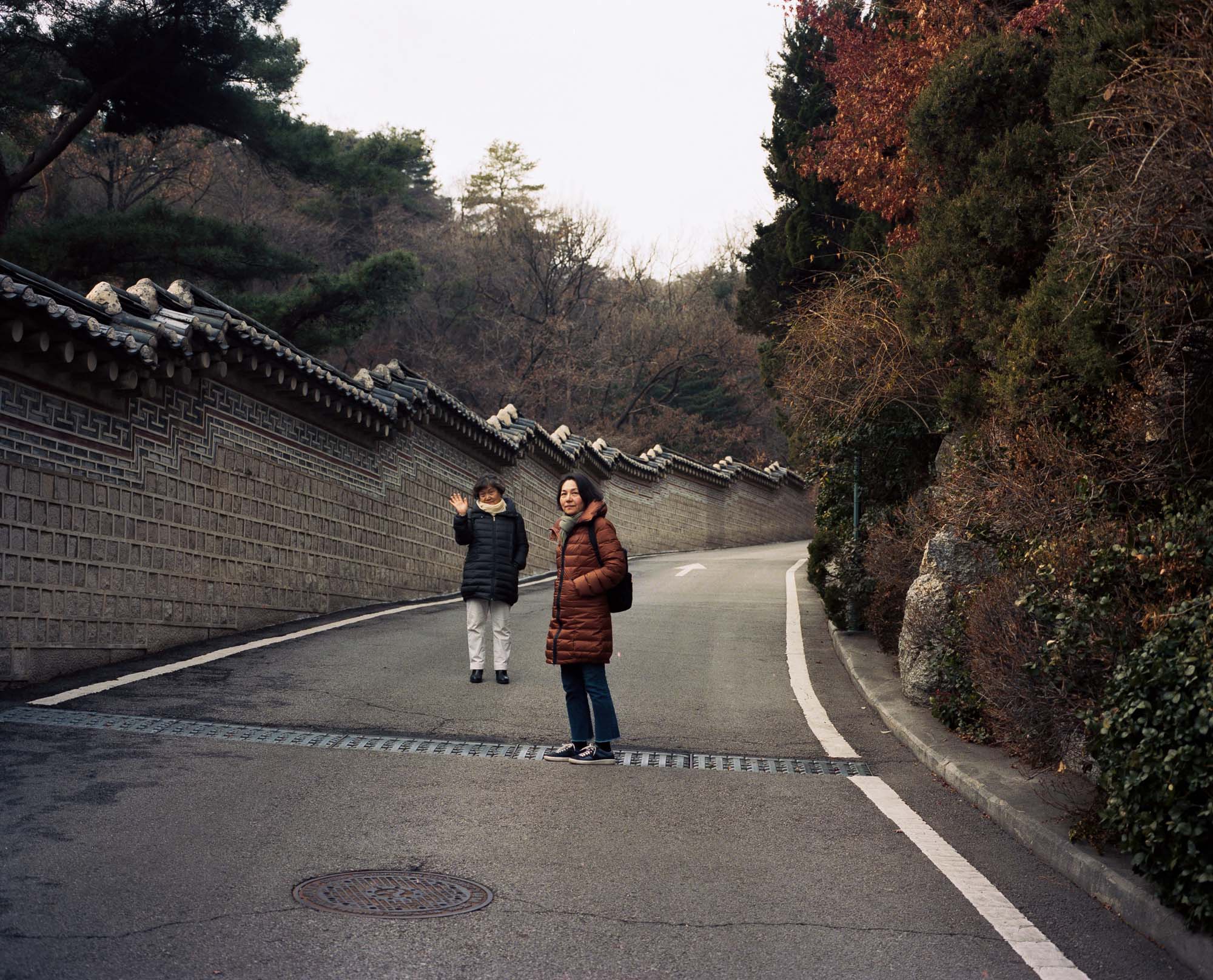 JANICE CHUNG
Please Come Back Soon / Trip Three, 2019
Please Come Back Soon / Trip Two, 2017
TripThree
It was my birthday in late August when 엄마 received a sudden call from 할머니. 할아버지 had fallen and there wasn't much time left. She insisted we come, so we hopped on the earliest flight to Korea we could find. 할아버지 passed while we were still on the plane. His funeral lasted three days.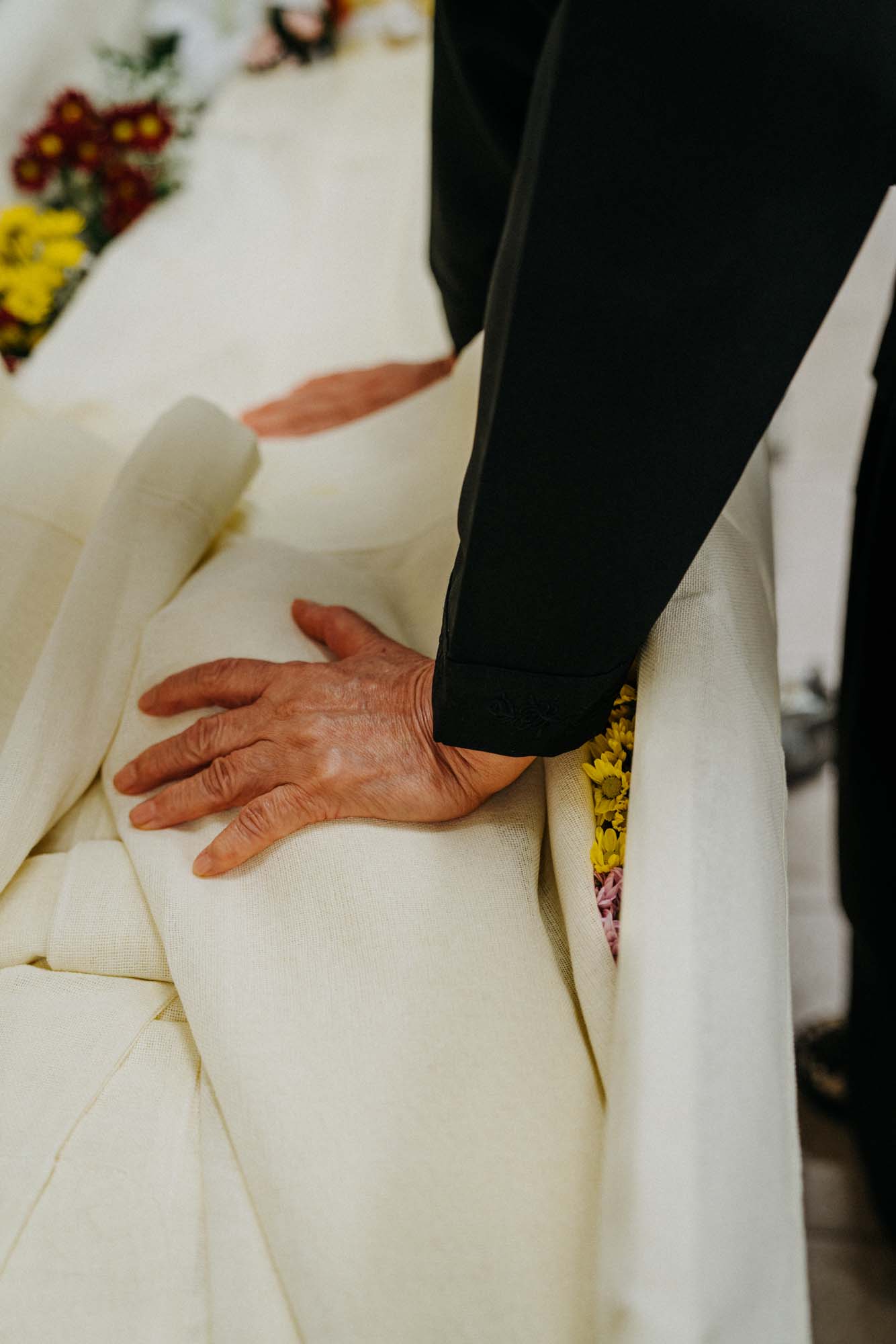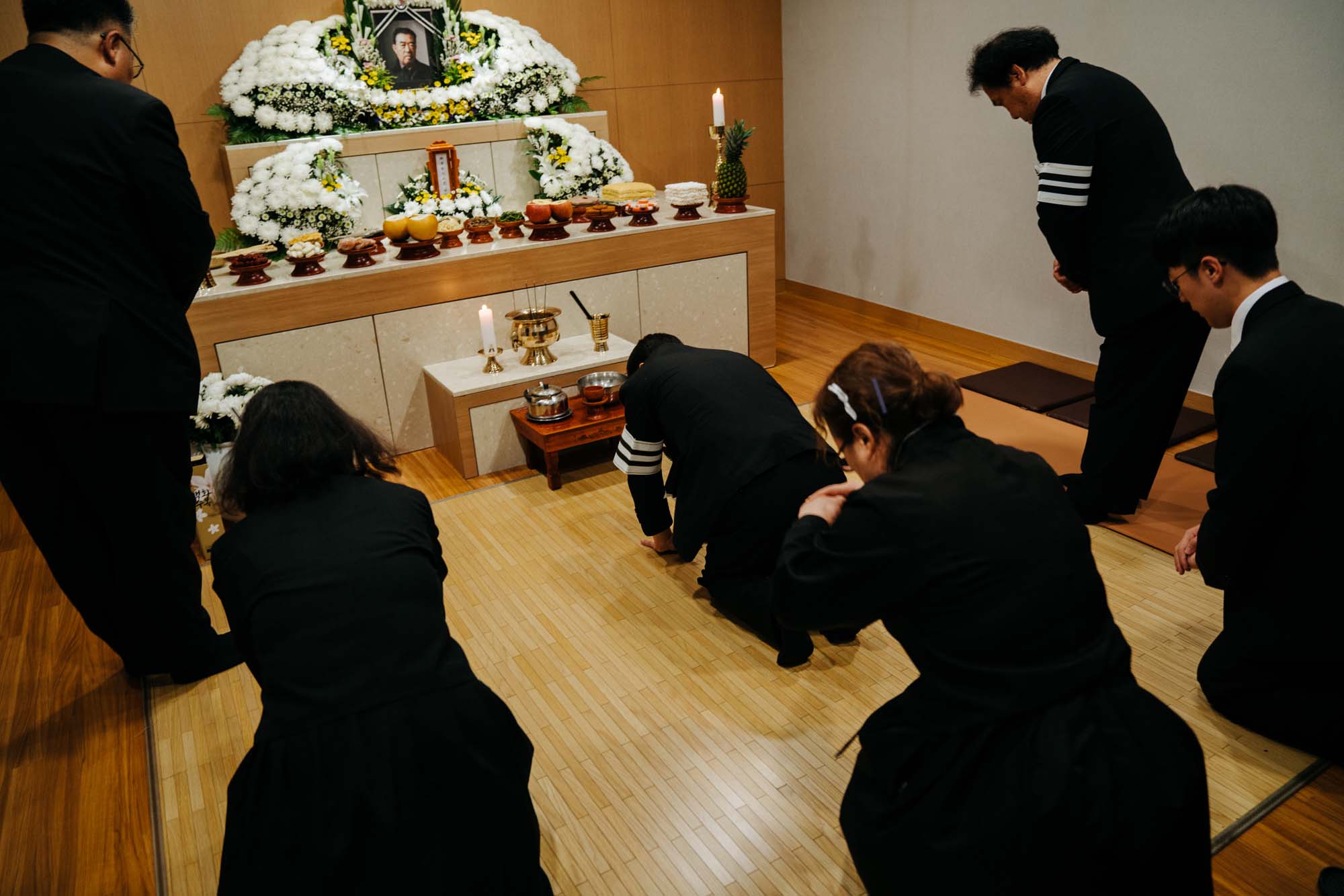 Listen to the funeral ceremony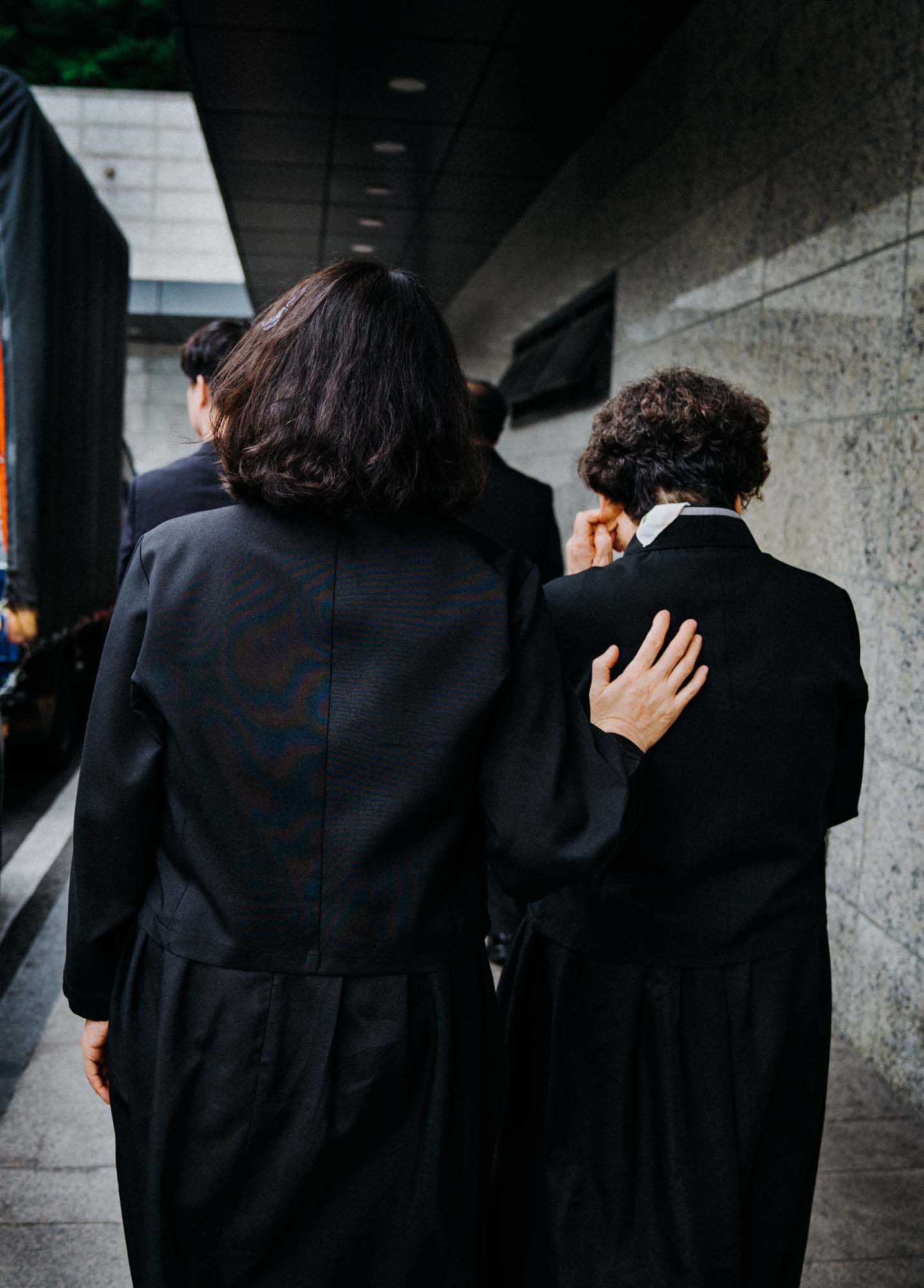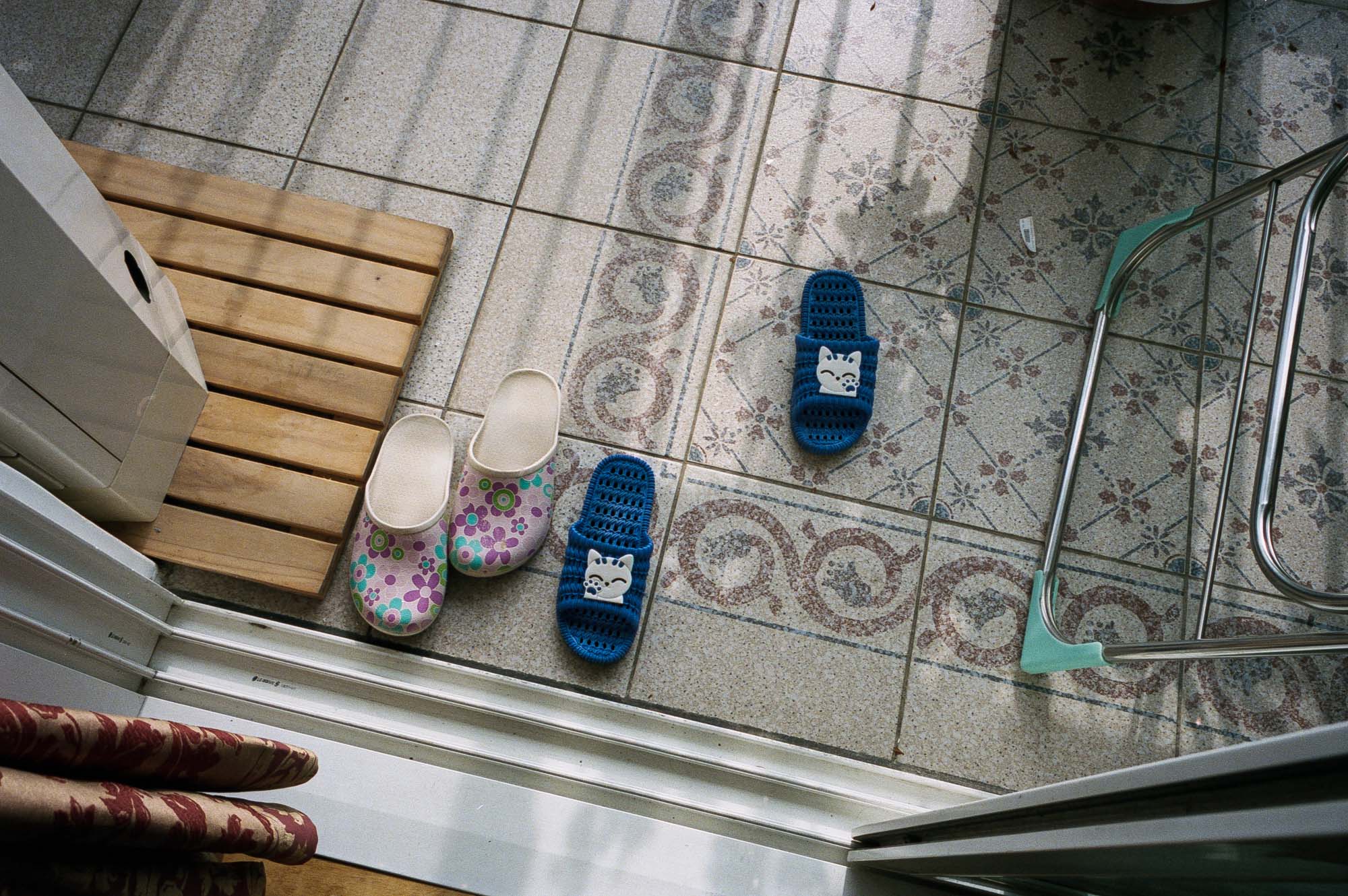 We stayed with my family until the end of autumn. Sometimes I would catch 할머니 crying by herself. Sometimes life proceeded as if nothing had changed. I only wished to turn back time. Wishing we could have shared one more day together.